The "PWA Windsurfing World Cup" is a world tour that travels to about
10 countries, mainly in Europe each year, where the world's top professionals compete to be the world's best.
Let's come together to Tsukuihama in Yokosuka, and have an exciting experience the speed and feel the world's best speed and power of the world's top riders.
INTRODUCTION
SLALOM
A speedy marking battle!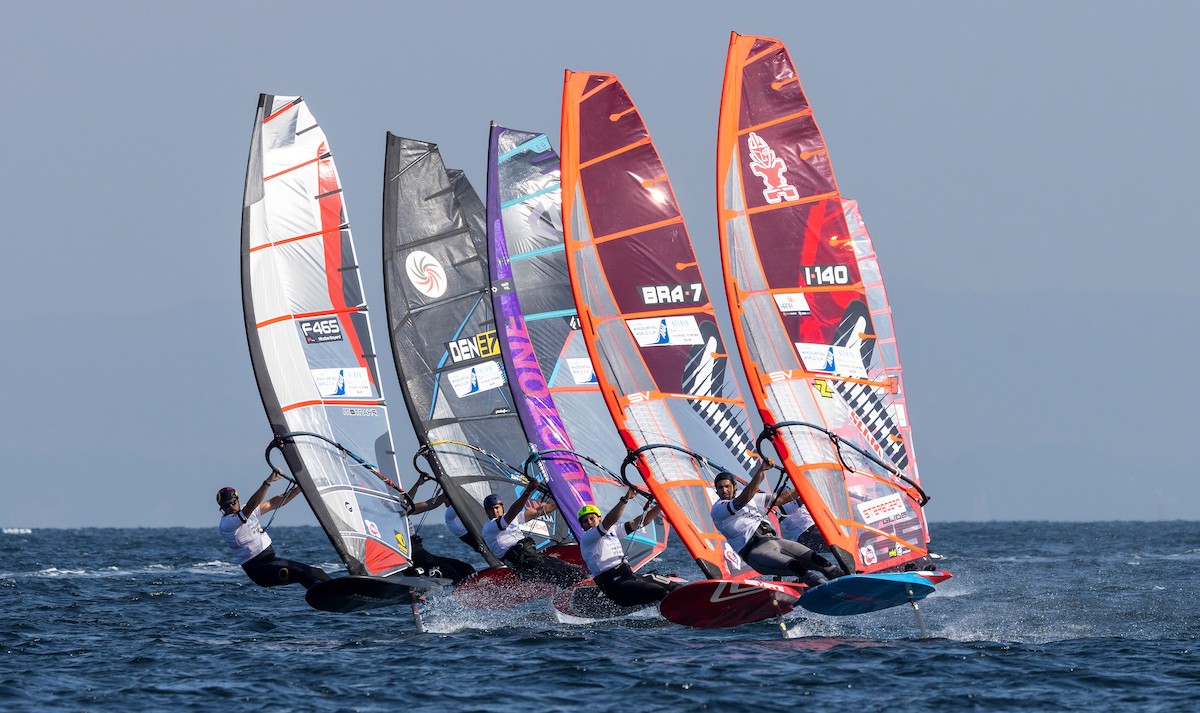 "Slalom" takes place on the course where windsurfing can gain the most speed.
The race starts at the start line on the windward side and zigzags around several marks on the leeward side to reach the finish line.
The first marking in particular greatly determines the ranking, so battles and games are going to be fierce.
In "Slalom", the one who runs through the course the fastest is the winner. This straightforwardness of slalom is also appealing.
FIN vs FOIL
The "Fins" are attached to the back of the board, and from the 2021 competitions, there also be a choice of "Foils" depending on the conditions.
Foils is a hydrofoil (underwater wing) developed for windsurfing that keeps the board floating above the surface of the ocean.
One of the features of the Foils is that can be even in light winds, and the "iQFOIL" has been officially adopted for the Paris Olympics.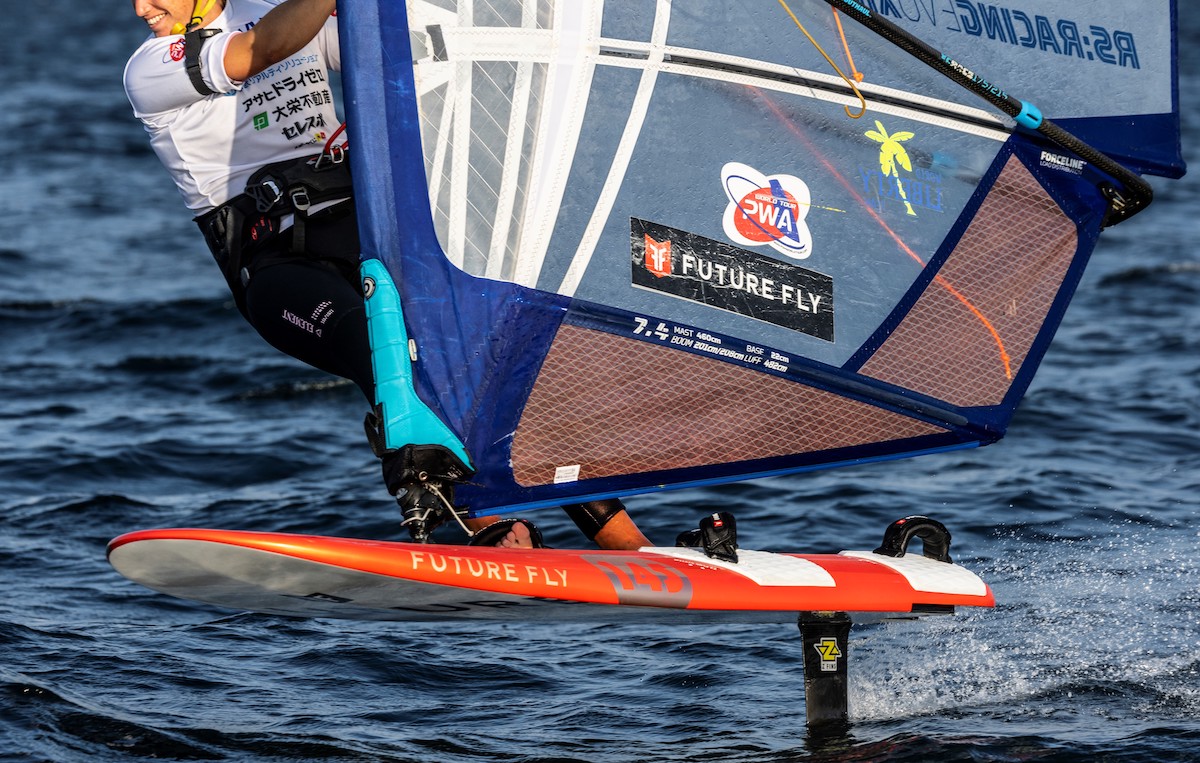 Tournament System
Rule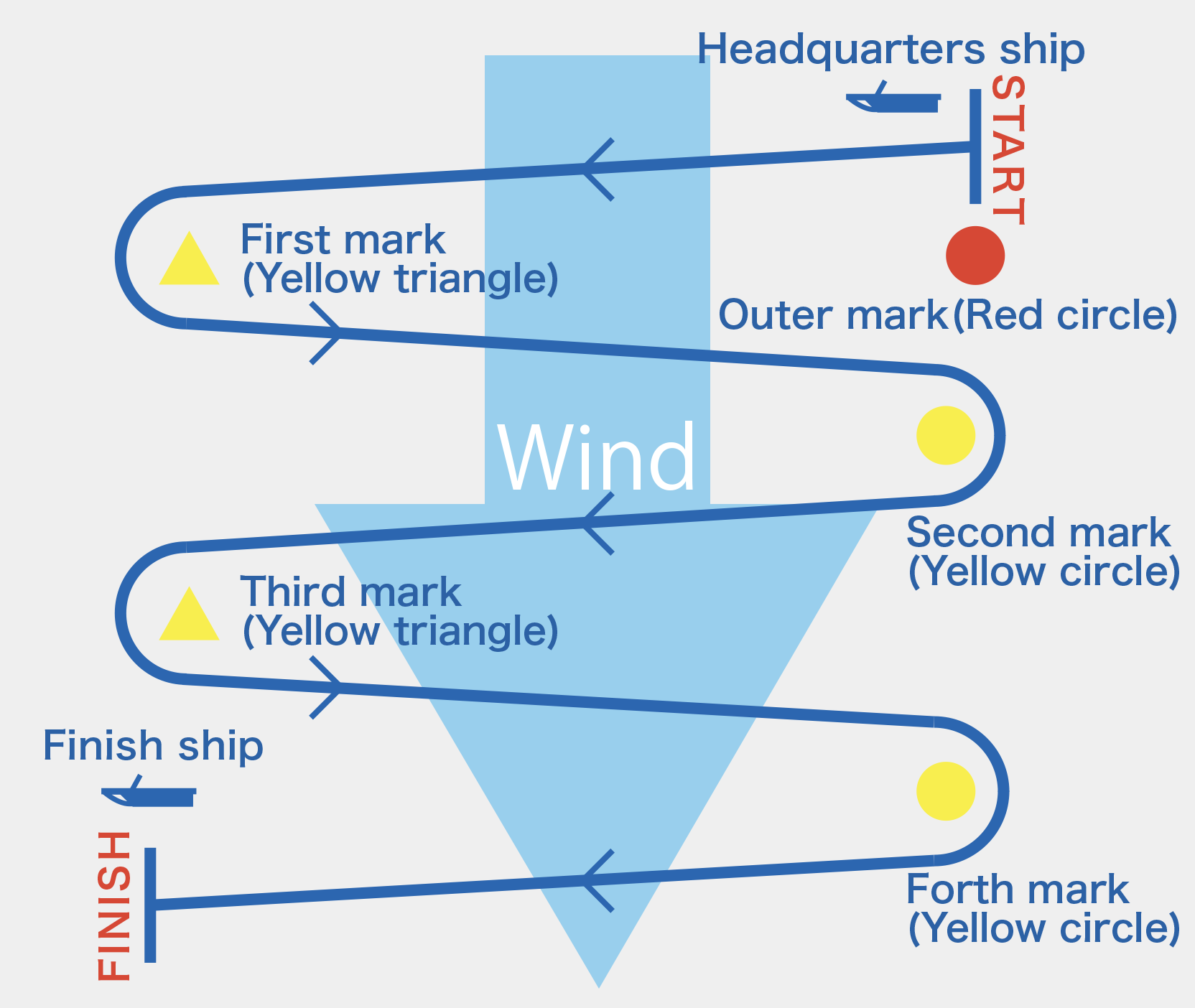 The competition is conducted in a tournament format, with the standard eight competitors per heat (group), with the top four advancing to the next heat.
In PWA races, the top ranked competitors (or the top of the previous race) are seeded and start the second and third rounds.
The final race is held with the eight winners of the tournament (including the losers' resurrection round), and the tournament is repeated in Races 1 and 2 as long as time permits. The final ranking is determined by the overall results.
Highlight Movie in 2022
Day 1

Day 2

Day 3

Day 4

Day 5
VENUE
Competition Area
ANA Windsurfing World Cup in Yokosuka, Miura 2023 - Japan
Tsukuihama Beach(Yokosuka City, Kanagawa)・
Miura Kaingan Beach(Miura City, Kanagawa)