Yokosuka's Tsukuihama Beach is a beach with gentle waves and "wind" suitable for world-class windsurfing slalom competitions.
This is an ideal location where the wind (side-shore) most suitable for windsurfing blows steadily.
It is an ideal beach for foiling using underwater wings, as it deepens quickly from the shore.
It is also easily accessible from central Tokyo and Haneda Airport, making it easy for spectators to visit.
Venue
Tsukuihama Beach
8 minutes walk from Tsukuihama Station on the Keikyu Line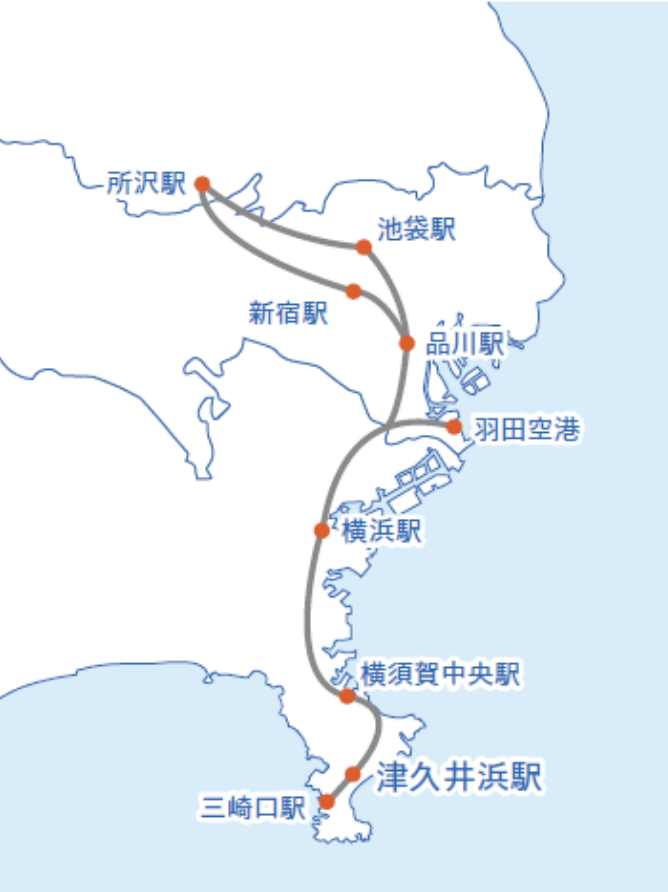 Transportation time (by rail)
About 60 minutes from Shinagawa
About 87 minutes from Ikebukuro
About 75 minutes from Haneda Airport Domestic Terminal
About 43 minutes from Yokohama
* Standard times during weekday daytime. Does not include transfer time.
Ikebukuro is located in Yamanote-ku, Tokyo.
Ikebukuro is when you take Yamanote Line and change to Keikyu Line at Shinagawa.